Here's What Some of Our Customers Have Been Saying: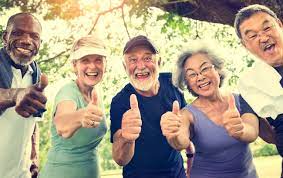 Great service and very helpful. Gloria does not mind taking the time to answer all your questions. Not a pushy sales person, but a very knowledgeable and informative adviser.
Miriam K.
Dave and I have had the pleasure of working with Gloria Smith and her team for many years. Trying to understand the complex world of insurance, especially Medicare, can be very daunting. Gloria is very knowledgeable about all aspects of the insurance industry and she provides customized service. We wouldn't think of going elsewhere.
Dave & Robbie C.
Gloria is very knowledgeable about insurance and checks out what is the best for you. I have the up most confidence in her and her staff. I would recommend her to everyone.
Retha A.
Five star rating in every area. I have been with Gloria and her team for the past 5 years. Gloria is extremely knowledgeable and listens carefully to my personal situation and health needs. My wife recently retired and has also made Gloria and her team her choice for health care information. I highly recommend Gloria and team to anyone who needs answers with health care options.
Ronald L.
I highly recommend Gloria for your Medicare needs. She is very informed about Medicare and also about every supplement and which one is the best for you. I have recommended her highly to many of my friends and they all agree she is very qualified.
Maureen S.
Gloria is awesome. I recommend her to everyone who has questions about insurance. She's an expert in Medicare and really helped my family understand the different parts and plans.
Nick
I am writing to thank you for your attention to getting my water damage claim handled and working with my contractor in my absence. As you know, my mother-in-law was relocating to Arizona about the same time that we had the claim and I was nervous that the house would not be ready when she arrived. But you stayed in the middle and everything worked out perfectly. Thanks again.
Rick
Now let's talk vehicles. I carry full coverage insurance on three vehicles. Gloria Smith saved me $2,800 with the same coverage! Gloria is wonderful at customer service. She is very personable, and makes you feel that you are very important to her and her business.
Brigid
Wow. Your business saved me over $4,000 in one year on General Liability and Commercial Auto Insurance. Your business is smaller than my previous agent's company, but your service far exceeds my expectations in responsiveness and professionalism.
Donald
Very knowledgeable and was a great help to me as I recently had to navigate the Medicare supplement process. She made it effortless less for me and I'm truly grateful for his expertise and excellent customer service.
Ida Warner, Seattle, WA
"I wanted to take this opportunity to express my appreciation for your assistance each year. i don't feel qualified to evaluate the particulars of various medical plans each year and I so appreciate your expertise. You've been a godsend to me since I enrolled in Medicare several years ago and you continue to be each year. I guess that's why I asked if you are compensated by the insurance companies, because you absolutely should be for the effort you make in your clients behalf."
Jayne P., Phoenix, AZ